Vinyl floorings by far capture the majority of the resilient flooring category. Each link on the right in this section of FloorCare Specialists' web site looks specifically at the individual classifications of resilient flooring. Once the product has been properly identified, FloorCare Specialists will develop the correct maintenance procedures and programs for your specific needs.
FloorCare Specialists has sourced a line of VCT floor care products that is second to none. These advanced formulations insure fast drying, high gloss floors that perform long-term.
Our experienced, full-time technicians have the skills to refinish the most complex projects. We utilize floor care products that are Green Seal Certified. Our protocols are in compliance with the US Green Building Council's requirements for LEED EB certification.
Our growing list of customers include hospitals and nursing homes, public and private school systems, many "Fortune 500" corporations, national retailers and large entertainment complexes.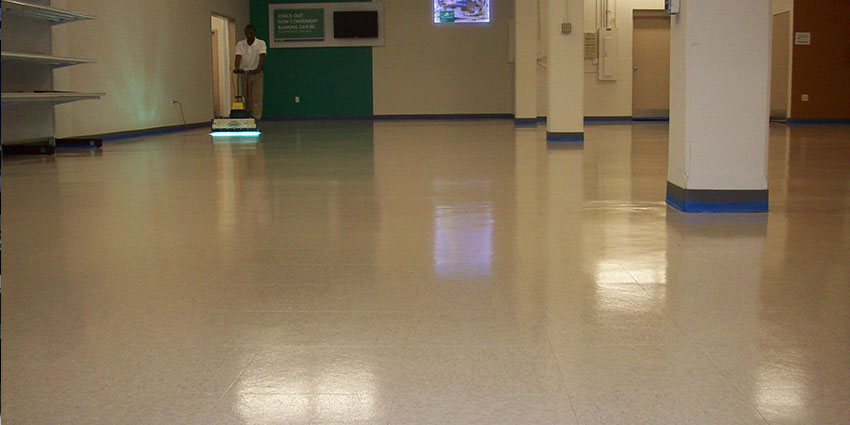 Service Key Features
We carry out our responsibilities in a disciplined way, and offer a series of checks and balances so that you can be certain the work we do is always first-rate.
  Specialized services, customized to your needs
  100% environmentally friendly chemicals
  Trustworthy, reliable and timely cleaning services
  We supply all cleaning equipment and solutions